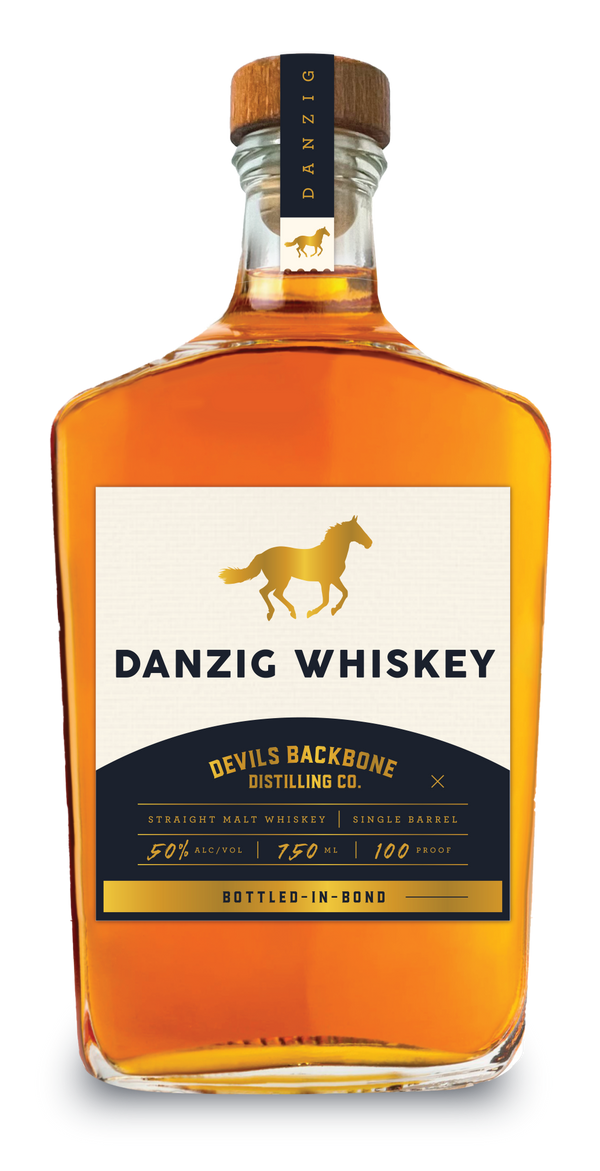 750 ml.  50% ABV. 
We distilled this single barrel whiskey using a similar mash bill as our award-winning beer, Danzig Baltic Porter, on July 4, 2018. Our founder, Steve Crandall, signed that barrel with a request to open it on his 66th birthday. We did just that.
In honor of Steve's life well lived, we hope you enjoy this bottled-in-bond Danzig Whiskey.  
750 ml.  50% ABV.  Available for pickup only at our Basecamp Distillery.  200 Bottles.